At Wikia, we're always looking for ways to make it easier to collaborate on our code, both with our user community as well as with the WikiMedia Foundation. Moving our version control solution from Subversion to Git will help us succeed in collaborating more effectively, more rapidly, and more often. Git is fast, flexible, and powerful. It is well suited for easily integrating changes from numerous sources. It is also used for version control by the MediaWiki project. This means that it will be easier for us to upgrade to newer versions of MediaWiki as they become available.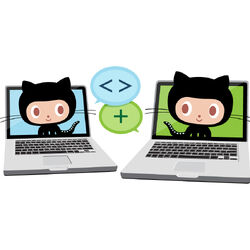 As of Monday, October 22nd, Wikia's code will be publicly hosted on GitHub. We chose GitHub because many of us are already on it. We believe that hosting on GitHub will make it easier for anyone to contribute to our codebase, since GitHub has such a large community of open-source developers. It also enables our existing developer community to easily access Wikia's public repos, make code changes, and issue back pull requests. That way, we can engage any change request with a public dialogue. GitHub provides an additional social layer over basic version control history. This means it will be easier for anyone to interact with our code base. Because our code repo is public, anyone can view commits and make comments on code changes. Anyone will be able to see what code is currently deployed, and what code is in development. This allows you to anticipate the delivery of new features and bug fixes more accurately.
If you have an SVN checkout of Wikia's code, you will need to clone our GitHub repo to continue receiving code updates. If you wish to contribute to Wikia's codebase, GitHub will be the only place this can be done from now on. We will be issuing steps on how to integrate code changes to the Wikia application platform in the near future.
We're confident that this move will be a big step in the right direction for all of us at Wikia, and we look forward to interacting with our community on GitHub!