This article is about a system or feature that is no longer in use.

The page is retained for historical reasons.
This script is for PERSONAL use only!
You are free to install this script for yourself, but it is not allowed to be used wiki-wide (e.g., in MediaWiki:Common.js or MediaWiki:Wikia.js), as it would violate Fandom's Terms of Use. (See the customization policy)
The SearchButtonV2 script is an improved version of the SearchGoButton provide almost all functions of his original with an lot new feactures. The script adds a 'go' option to the Oasis searchbox, which takes you directly to the page whose title matches the search (if it exists).
Usage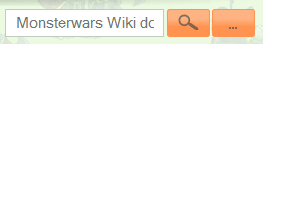 Installation
If you would like to use the script, add the following either to your global.js on Community Central (to make the script available on all wikis) or to Special:MyPage/wikia.js on specific wikis.
importScriptPage

(

'SearchButtonV2/code.js'

,

 

'dev'

)

;
There is an small recolor bug when your search images need to be black. Here's the black version:
importScriptPage

(

'SearchButtonV2/code.js/black'

,

 

'dev'

)

;
This scripts only works properly if the 'Enable Go-Search' setting is disabled in your user preferences.
Suggestions
Currently the enter option will not change to direct search. It would be usefull to add those options on the option buttom. See image right.
Merge the fixed black version into the pure version.
Configuration options to change the startup for example when activate it start with the go buttom on an new tab.
Add automatic language support for all languages.
Updates
Ad blocker interference detected!
Wikia is a free-to-use site that makes money from advertising. We have a modified experience for viewers using ad blockers

Wikia is not accessible if you've made further modifications. Remove the custom ad blocker rule(s) and the page will load as expected.